**Black version Iso-Cups are no longer available.
Herbie's Iso-Cups are formulated to address vibration problems unique to audio amplifiers, such as transformer vibration, tube sensitivity, and proximity of microphonics-sensitive capacitors to chassis vibrations, to bring out more of the amplifiers' inherent dynamics. Although Iso-Cups are particularly effective with open-chassis tube amplifiers, they provide superb isolation and decoupling for other audio and video components also, both tube and solid-state.
Iso-Cups maintain a linear frequency response with full-bodied dynamics and texture, punctual bass, intricate highs, smooth dynamics with plenty of punch and detail. Isolates amplifier-borne vibrations from penetrating the audio rack to contaminate the sonic integrity of other components, and vice-versa.
Clear Iso-Cup: Pillowy soft, platinum-cured silicone reduces glare, fuzz, sibilance, and artificial harshness caused by micro-vibrations. Synergistically complementary acrylic ball provides microdynamic speed that Clear Iso-Cup alone would not achieve. For amplifiers weighing less than 50 pounds (22.7 kg). For heavier amps, use Tenderfoot isolation feet.
Iso-Cups can be used either in sets of three or four per component. 
Dimensions: Iso-Cup and 1" ball, 1.5" wide by 1.4" tall.
Gabon ebony tends to deliver its most profound effects in the upper mids, bringing out the best tonal qualities, great extension of note decay and smooth harmonics, while at the same time maintaining rapid definition of detail and dynamics. Gabon ebony is not particularly strong in the lower mids/bass, but has very deep linear extension going very low into the sub frequency range.
Frosted acrylic delivers deep, punctual bass, plenty of punch and dynamics with intricate detail, neutral tone/timbre, superb high-frequency extension, and well-delineated soundstage. Sound is very sonically neutral and overall balanced.
Customer Reviews
Write a Review
Ask a Question
06/24/2020
Rhett H.
United States
pricing out of hand
The product is good but the price on many of there items has got ridiculously high. For that reason I don't buy much from them anymore
05/27/2020
Roy R.
United States
My Favorite Products
Herbie's offers many fine and reasonably priced audio products. My two favorites are the Super Black Hole and the Iso-cups with balls underneath amps. The Super Black Hole improves the sound of my system much better that the far more expensive full sized discs long made by another established company. I even bought their very expensive lastest edition and had to return it when the Super Black Hole was once again superior. The Iso-cups with balls likewise improve the sound of my Parasound A21 amp. Both are highly recommended.
05/27/2020
Bob B.
United States
Excellent products, fast service
Herbie's has developed excellent products for vibration control and dampening. Prices are quite reasonable and service is also excellent. The Iso-Cups are supporting my Rotel A14 and provide a better staging.
02/19/2020
E-Ton
Netherlands
Iso-Cup with Frosted Acrylic Ball
I use the Iso-Cups with Frosted Acrylic ball. 4 pieces under my tube amplifier. Listening to a recording (Haydn) of a tangent piano, it quickly became clear. The combination of tube dampers UltraSonic Rx and Iso-Cups with frosted acrylic balls gave more insight into the recording. It seems that the Iso-Cups with frosted balls does not emphasize certain frequencies but ensures a balanced reproduction.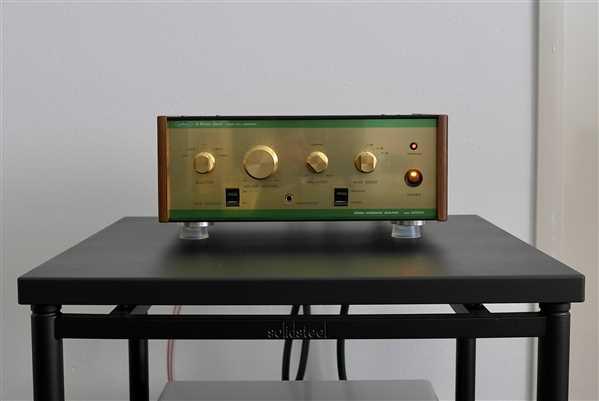 12/31/2019
Paul B.
United States
Small investment, major improvement
3 Iso-Cups with frosted acrylic balls accomplished what no other isolation device I've tried has managed to do for my CD player: give the stereo imaging solidity, depth, definition and nuance, especially with low-level detail. And all this for a price that's about the same as a highly touted "combination/synergy" package of devices from a different manufacturer.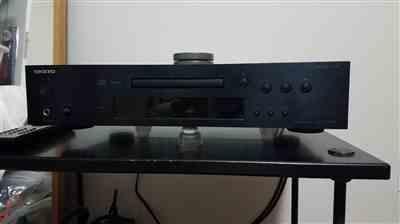 12/24/2019
John H.
United States
ISO CUPS / ACRYLIC BALLS
I have these under my Parasound Integrated - they noticeably improved clarity all by themselves. I did this "mod" all by itself so I could tell what difference happened either way. More individual instruments here and there in the imagery - yes - more imagery ! Worth it to me
Absolute bargain.
I have been experimenting with Isolation since i purchased Townshend Audio Podiums for under my Sound lab Majestic 545. I use the Clear Iso-cups and Frosted acrylic balls under CD Player and Nord Acoustic one SE NC1200 Signature amplifier, and black Iso-cup with Lampblack Balls under my Running Springs Dmitri, the performance of my system has reached heights I never new was possible. I also like other reviewers here tried Stillpoints but found they added a colouration to the sound, which was a nasty forward bright presentation that I did not like, and they also cost as much as a used M3 BMW, so I choose the better performing Herbies products and purchased the BMW M3.
Iso Cups with Lamp Black Balls
Great Product. After a friend let me try some Still Points under my gear I was convinced that I needed more vibration control than the cork and rubber pads I had been using. The Still Points worked as advertised but the cost was a bit much. I have a couple of other of Herbie's products which I like so I figured the Iso Cups were worth a try. I couldn't be happier. The do everything the Still Points did but without the harsh edge. I actually like the Iso Cups better, and they were a fraction of the cost. I highly recommend the Iso Cups.
Iso Cups and Baby Booties
Both are excellent products and a real bargain for the gains in performance. Particularly recommended are the Iso-Cups. I've found previous 'high end' isolation devices (specifically the aluminium/steel) to be harsh and edgy, but the Iso-Cups retained the tone, texture and rhythm of my system but brought a major increase in clarity, details and bass performance. Excellent products, thank you!
Isocups Black and frosted clear with lampblack and frosted clear balls
Quite impactful difference- lowering noise floor and bringing out lower level detail and musical subtlety. Currently experimenting with impact of the lampblack and frosted clear balls with frosted clear Isocups under the CD Player and PSU. Very pleased with outcome so far!
choosing a selection results in a full page refresh